Expertise to Meet Your Plastic Profile Extrusion Needs
What is Plastic Profile Extrusion?
CBM Plastics has the unique ability to utilize multiple types of manufacturing processes to create a one-stop shop for your business in order to streamline your supply chain. In addition to our custom plastic injection molding and thermoforming capabilities, we also offer custom plastic profile extrusion molding.
Our plastic profile extrusion process starts by heating raw plastic material to a molten state, and then it is pressed through a die to create a linear part with the same cross-sectional geometry for its entire length. After cooling, we can provide added value with downstream equipment by cutting to lengths you specify or punching holes as needed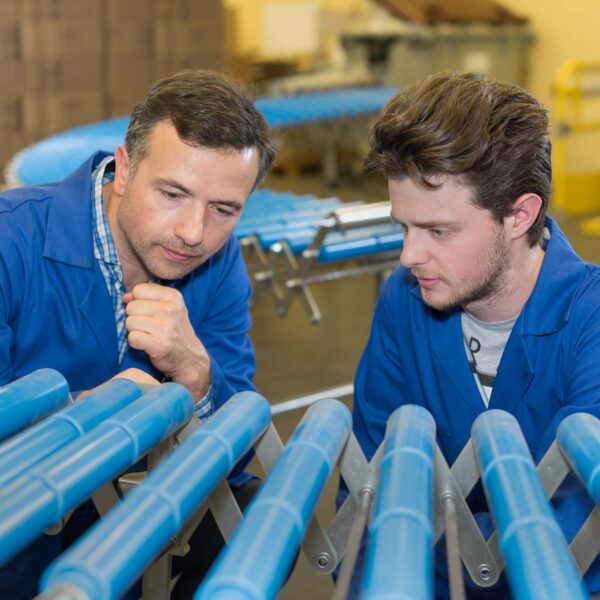 Providing Quality Parts and Outstanding Service
Plastic parts are used in many industries for their versatility, strength and application flexibility. When you have an idea for a part design that is unique to your company, choose a partner that will take the time required and provide you with the service necessary to meet your plastic profile extrusion needs.
Relationships: Relationships are a big part of everything we do.
Proximity: Our convenient Midwest location gets products to your location quickly and cost-effectively.
Cost: Highly-competitive pricing and proximity-based freight costs save you money.
Quality: Get the high-quality products you need, on time and within budget.
Learn More About What Makes CBM Plastics Special:
Visit our About Us Page to learn about our one-stop solution to your plastic production needs, and see how your company benefits by making us your trusted partner.
CBM Plastics welcomes the opportunity to partner with you, understand your plastic parts requirements, and provide innovative solutions and services to meet your unique plastic profile extrusion needs.
Advantages of Custom Plastic Profile Extrusion
CBM Plastics maintains an extremely high standard of excellence in all we do. Advantages to you of our profile extrusion process include:
Higher Volumes with Lower Costs:

This high-speed process allows us to quickly and easily produce a high volume of custom parts in a very cost-effective manner.

Flexibility:

A great deal of design freedom is available, and can produce continuous shapes in varying lengths.

Efficiency:

This is a highly-automated process which enables us to perform continuous production runs.

Versatility:

CBM Plastics can produce a custom plastic part in any color a customer desires.
Products Made with Plastic Profile Extrusion
Plastic extrusion profiles are extremely versatile, and can be made in very large quantities. Industries that can benefit from custom profile extrusion include:
Construction
Agriculture
Outdoor Power Equipment
Lawn & Garden
Janitorial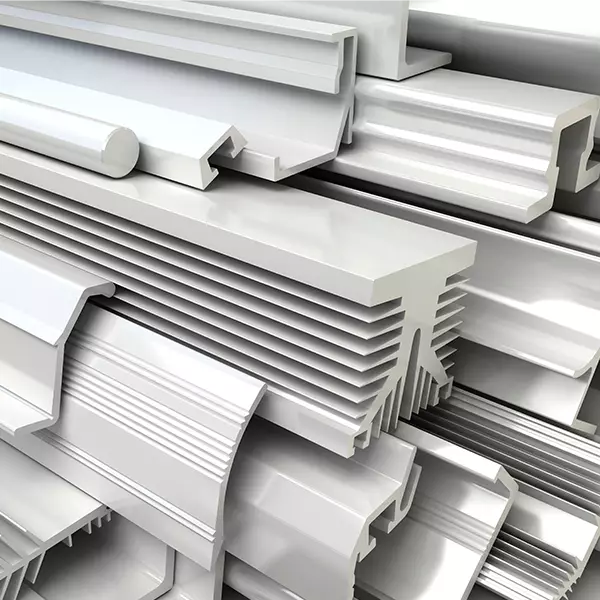 CBM Plastics Solves Your Plastic Profile Extrusion Production Problems
As a business partner with family-owned CBM Plastics, you can expect our team to manufacture the products you need, and to act as a partner in solving your production problems. We provide a unique structure and schedule that works with your deadlines and budget. At CBM Plastics, your profile extrusion needs benefit from:
Industry expertise, with over 25 years of experience providing quality products for virtually every industry.
Quality focus, with an emphasis on designing for manufacturability to develop the best solutions.
State-of-the-art technology to increase productivity and maximize quality.
Central Midwest location for faster delivery times and lower freight costs.
Family-oriented focus on solving problems and building relationships.
With our broad range of expertise and high-automation on-site equipment, CBM Plastics provides a single-house supplier experience.
We are here to work for you, with quality parts and great service!
Contact CBM Plastics for All Your Plastic Production Needs
From design and development, to delivery of finished parts, CBM Plastics works for you. We are committed to your success, whether your project is a simple mold and ship part, or one that requires assembly of multiple components. Our mission is to provide you with quality parts in a timely manner.
Headquartered in Arthur, IL, CBM Plastics offers a single-house supplier experience with extensive fields of expertise and on-site equipment. Call us now at 217-543-3870 or email info@cbmplasticsusa.com to schedule a no-commitment consultation appointment or receive a cost quotation. We highly encourage this first step in the relationship-building process, so contact us now and let's start a conversation about your custom injection molding needs.